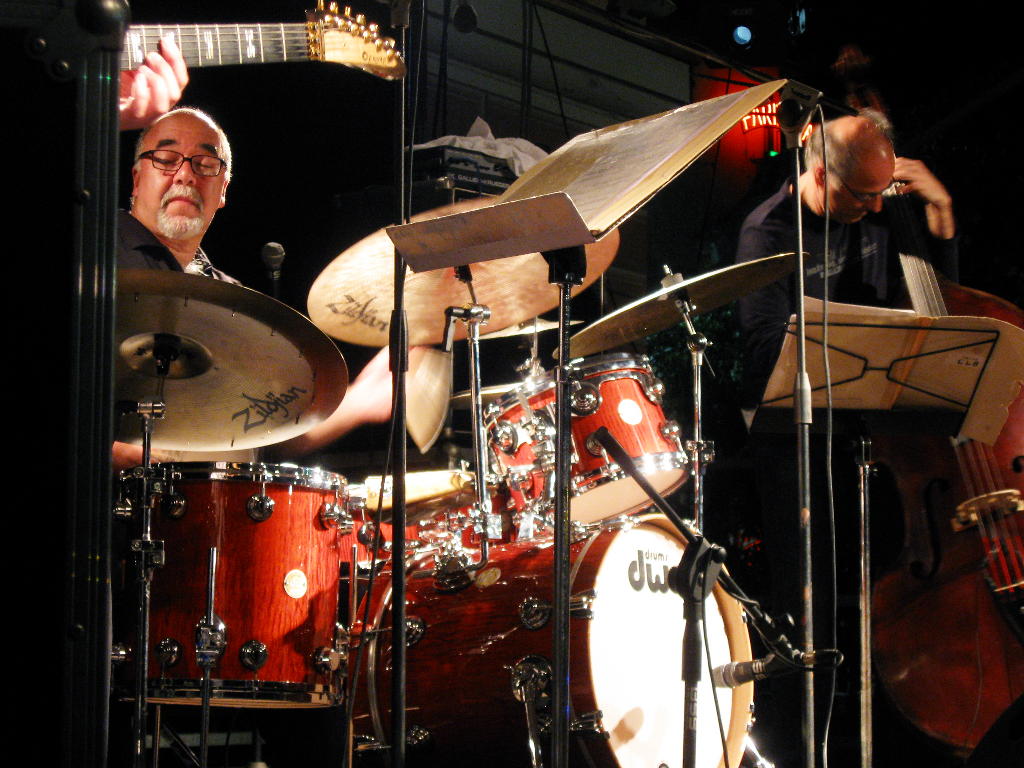 Peter Erskine – Weather Report
Peter Erskine nato a Somers Point il 5 giugno del 1954 è un batterista Jazz degli Stati Uniti è uno dei batteristi più apprezzati al mondo. Sicuramente uno dei più famosi.
Peter Erskine è nato a Somers Point nel New Jersey,ha iniziato a suonare la batteria all'età di 4 anni.
Ha iniziato la sua carriera all'età di 18 con la Stan Kenton Orchestra, con la quale ha collaborato per 3 anni.
Successivamente ha militato nei Weather Report per quattro anni, registrando 5 dischi, compreso un premio Grammy Award con "8:30", insieme al grande bassista Jaco Pastorius e il tastierista Joe Zawinul e dal sassofonista Wayne Shorter.
Dopo questa esperienza ha iniziato a suonare con Mike Brecker, Mike Mainieri, Don Grolnick e Eddie Gomez degli Steps Ahead.
Peter Erskine ha suonato in oltre 400 dischi,  fra cui si possono citare i lavori con le big bands di Maynard Ferguson, Bob Mintzer, la Word of Mouth Big Band di Jaco Pastorius e Kenny Wheeler, le orchestre come la BBC Sympony Orchestra, la Ensemble Modern London Symphony e la L.A. Philharmonic, e con Steely Dan, Joni Mitchell, gli Yellowjackets, Diana Krall, Chick Corea, Pino Daniele, Rita Marcotulli, Freddie Hubbard, Gary Burton, Pat Metheny, Sadao Watanabe, Eliane Elias, Mike Stern, Miroslav Vitous, Jan Garbarek, John Scofield, John Martyn, Ralph Towner.
E' laureato alla Interlochen Arts Academy (Michigan, USA) e ha studiato percussioni con George Gaber alla Indiana University.
Oggi sostiene dei seminari per batteristi in tutto il mondo ed è autore di DVD didattici
Insegna alla University of Southern California ed è consulente per la batteria jazz alla Royal Academy of Music di Londra.
Ha vinto ben 7 primi posti al sondaggio di 'Modern Drummer Reader' nella categoria Mainstream Jazz Drummer,
ed ha ricevuto un dottorato onorario di musica alla Berklee college of music.
[youtube id="8FIVkg6q5g"]
[youtube id="86T-nEKTGYI"]